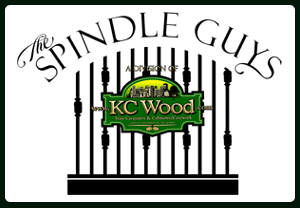 KC Wood furnishes & installs Iron Spindles for your staircase. We furnish a full line of services – from replacing wood spindles with iron balusters to complete handrail and newel post replacement. We also offer Oak and Maple End Caps, Solid Oak Treads, Custom Newel Posts, and Curved Rail Systems. We can also offer other wood species! Since we are skilled carpenters that have trimmed over 3,900 homes, we have experience to deal with any scenario. KC Wood can change handrails from contemporary to traditional or from traditional to contemporary. Because we have finishing capabilities, KC Wood can also stain & lacquer your new caps and posts to match your existing trim. Showroom Hours for the Iron Spindle Store : M-F 9:00 to 5:00 (by appointment) serving the Greater Kansas City Metro Area.
All Trim Finishing Done at our Shop, Not in Your Home. Avoid odors, fumes & the mess. All items come pre-finished.
FAQ's – Iron Spindles Replacement

How do I get your company to install my spindles?
Begin by emailing photos of your staircase. We will respond with your quote with creative ideas you might consider.
Visit our showroom to confirm your selection and see other choices and make a 1/2 down payment to get started
You will be contacted by our Production Manager to schedule your installation
We install your spindles and related items you have ordered.
Is it an involved process to change out wood to iron balusters?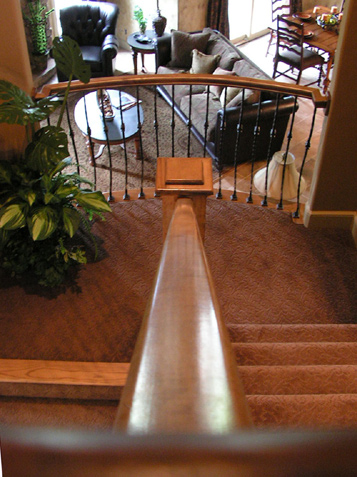 Actually, it is pretty straight forward – most of the time we can even leave the existing rails in place, and the carpet stays untouched.
How much does it cost?
You can figure on from $ 15 and up per spindle installed.
How long does it take?
About 1 day to install.
Where can I actually see the spindles?
We have a showroom with samples of many of your spindle choices and finishes. Click on the 'Contact Us' Page at the top of this page for directions. We can best serve you by appointment.
How much longer will Iron Spindles be in style?
There is no reason to think that they will ever go out of style from now on. Iron Spindles have been fashionable in Europe for over 200 years and are still going strong. Iron Spindles have only been popular in the US for the last 10 years.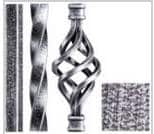 Antique Nickel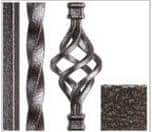 Copper Vein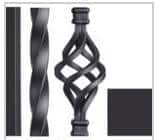 Satin Black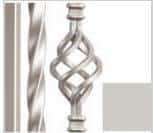 Ash Grey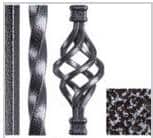 Silver Vein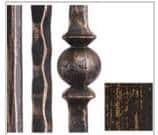 Oil Rubbed Bronze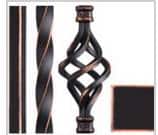 Oil Rubbed Copper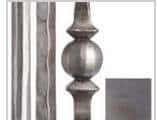 Satin Clear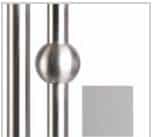 Stainless Steel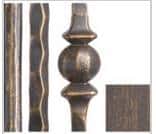 Vintage Brass

You may also bring in a photo to our showroom – We can best serve you by appointment – call the spindle guys at KC Wood (913) 422-3320 Stock Spindles are Single Twist & Single and Double Baskets in Satin Black and Oil Rubbed Bronze Finishes. Special Order Spindles are easily available – Visit our Showroom to see the actual Spindles and Finishes